State-of-the-Art Eye Care & Surgery
At Corning Eye Center, our mission is to deliver unparalleled surgical and medical eye care to every patient we encounter. Our Ada office has a highly trained staff and cutting edge technology to help you see your best. Dr. Corning founded Corning Eye Center in 2015 with the vision of giving patients in southern Oklahoma state of the art care in ophthalmic surgery. We have invested heavily in technology during our tenure and believe we are setting the standard in medical and surgical eye care. We look forward to our future and believe the best is yet to come!
BOARD-CERTIFIED OPHTHALMOLOGIST
Dr. Corning is a board certified ophthalmologist who is from Oklahoma. He is originally from Weatherford, OK and then went on to attend college at Southwestern Oklahoma State University. He later graduated from the University of Oklahoma College of Medicine with distinction in 2006.
MEMBER OF
American Society of Cataract
& Refractive Surgeons
DIPLOMATE OF
The American Board
of Ophthalmology
Our mission at Corning Eye Center is to provide every patient we come in contact with the best surgical or medical care anywhere in the world. We have a highly trained staff and cutting edge technology to help you see your best
Truly The Best!!

I'm so pleased with Dr. Corning and my 20/20 vision!!! I would highly recommend Dr.Corning—truly the best!!
Great Doctor, An Efficient Caring Staff!

Cataract surgery, 20/20, a great doctor, an efficient caring staff! Who could ask for anything more? If I were still teaching ...
My Vision Was Immediate!

I had cataracts removed in both eyes and had Lens and I-Stents inserted giving me 20/20 vision. The operations were performed 30 days apart and I ...
The Latest & Greatest for Your Eye Care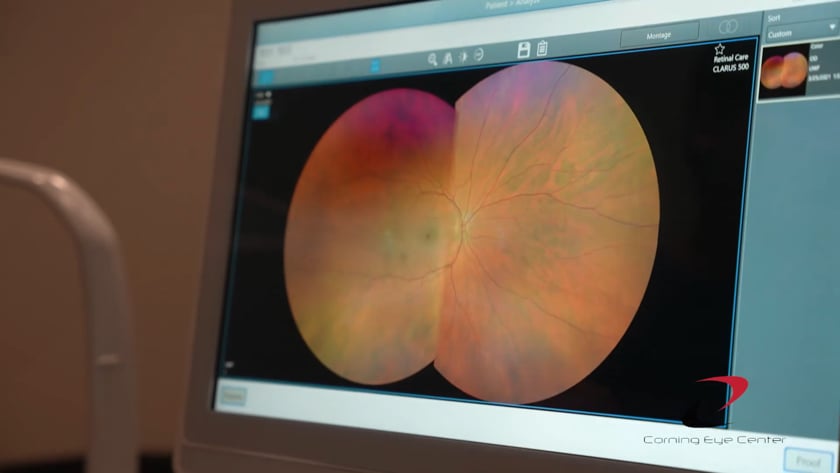 How does BlephEx work? Blepharitis and Dry Eye is caused by a low grade chronic inflammation of the eyelids that gets worse throughout a patient's lifetime. BlephEx is a doctor's eyelid cleaning procedure. The cleaning procedure should be repeated every 4 to 6 months. Does insurance cover the cost of BlephEx? No. BlephEx is brand…
There are nearly 30 million people in the United States and over 300 million worldwide who have been diagnosed with dry eye. Most people suffer with dry eye symptoms and never receive any relief. What if you could find relief for your dry eye, would that interest you? There is a treatment for your dry…